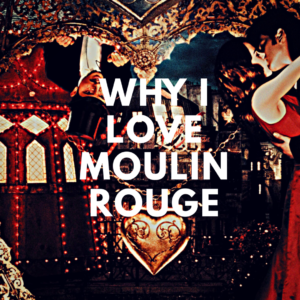 Have I talked about Moulin Rouge on here before? Maybe? Probably. So I'm sorry if you're sick of it, but it's my very favorite movie. It has been for 17 years. Here are just a few reasons that I love it…
The music. As a 12 year old, a lot of these songs were new to me. As an adult, they are songs that I recognize are some of the greatest ever written. I could listen to the soundtrack over and over again and not get sick of it.
The actors. What a phenomenal cast. From the leads (how dreamy was Ewan McGregor?) to the background dancers, everyone was remarkable. Everyone was their own character. It felt real.
The art direction. I can't think of another movie filled with such rich, beautiful colors. Or wish such lavish sets and costumes. It's a feast for the mind as well as the eyes.
The humor. This movie is over-the-top (in the best way). It's silly. I know Moulin Rouge by heart, and I still laugh at my favorite moments (you know, before the tragedy sets in).
Mostly what I love about this film is that it is the film that showed me that films could be ART. I was 12 when I saw Moulin Rouge the first time, and I knew Disney movies and teenage comedies. This was something else. Everything about it was beautiful. And I realized that films could take reality and stretch it and take my emotions and twist them all around. For that, the cinephile in me is forever thankful.