On Broadway Series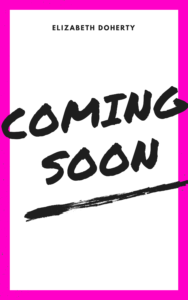 Love to Me (On Broadway #1)
Lena has just been cast in her first Broadway show, the thing that she has worked for years to achieve, something that might finally impress her theatrical family. It's the perfect part in the perfect show with the perfect cast… Well, perfect except for one. The minute she meets Toby, she can tell they won't get along. He's not serious and not nearly focused enough for her. How is she supposed to focus on a Broadway career, or on hunky costar Kieran, when Toby is always hanging around? But as they make their way through the cutthroat world of New York theater, making friends and experiencing life-changing moments, will Lena be able to open her heart to the goofy guy in the dressing room next door?
Coming soon.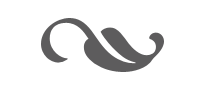 Grimford Series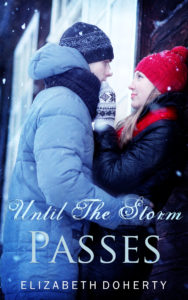 Until the Storm Passes (Grimford #1)
A contemporary retelling of "Beauty and the Beast"…
Isabelle only wanted to take care of her father. Unfortunately, taking care of her father means following him out into what the weather reporters were calling 'The Storm of the Century.' When Isabelle's car slides off the road and wedges itself into a snow bank, she has no choice but to seek help from the illusive Fitzroy mansion, tucked away in the woods on the edge of town. Inside, she encounters Leo, a solemn man with a dark past and a scarred face, who begrudgingly lets her stay after the roads close. She grows increasingly frustrated by his secrets, including the forbidden door that she is not allowed to look behind. At least he has his own personal library for her to browse.
Leo Fitzroy was once the popular son of one of Grimford's wealthiest men. But after tragedy struck, he locked his broken body away in his mansion, staying away from the outside world that pitied him. He was used to his solitude, and he does not appreciate Isabelle's special brand of annoyance. He wants nothing more to get her out of the house as soon as the roads are cleared. But when he learns that she likes books and 80s cult classics, he begins to realize that maybe she's not so bad. Except the longer that she is in his house, the closer she gets to his secret. If she finds out, it will ruin everything.
Available now. Sign up for my newsletter!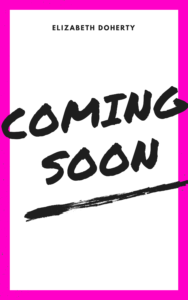 Diamond in the Rough (Grimford #2)
A contemporary retelling of "Aladdin"…
Jasmine Fitzroy has been working at her parents' restaurant her entire life. When a mysterious stranger with an incredible resume enters town, she's skeptical, but when she learns of their similar pasts, she starts to warm up to him. The stranger, though, has a secret that could change everything.
Coming soon.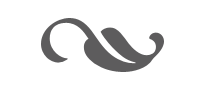 Other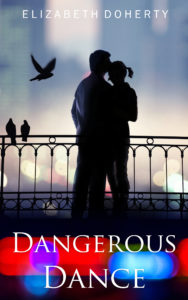 Dangerous Dance
It has been years since childhood playmates Luke and Sadie have seen each other. Luke has focused his life on joining the police force and taking down the criminals that killed his father, while Sadie, ever in her older sister's shadow, chooses to live a quiet life as a dance teacher. They are reunited when Sadie's father asks her to help plan the annual Policeman's Ball and their childhood feelings of friendship start to blossom into something more. But is love possible with Luke's single-minded determination, Sadie's pesky older sister, and hardened criminals standing in its way?
Coming soon.